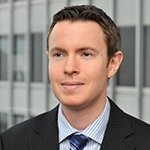 Danny Guérin is a Tax Director at Andersen in Canada. Danny works on Canadian and international tax matters and provides strategies for global expansion of Canadian and foreign entities.
Danny is an expert in devising and formulating creative and effective tax solutions. He has more than 15 years of experience in providing professional advice in the field of International tax, Canadian tax and transfer pricing matters, specializing in compliance, tax disputes resolution, and advisory services.
Prior to Andersen in Canada, Danny was a Senior Manager at SNC Lavalin. He also has experience of working with the top consulting firm Deloitte and as an in-house tax expert in the industry.